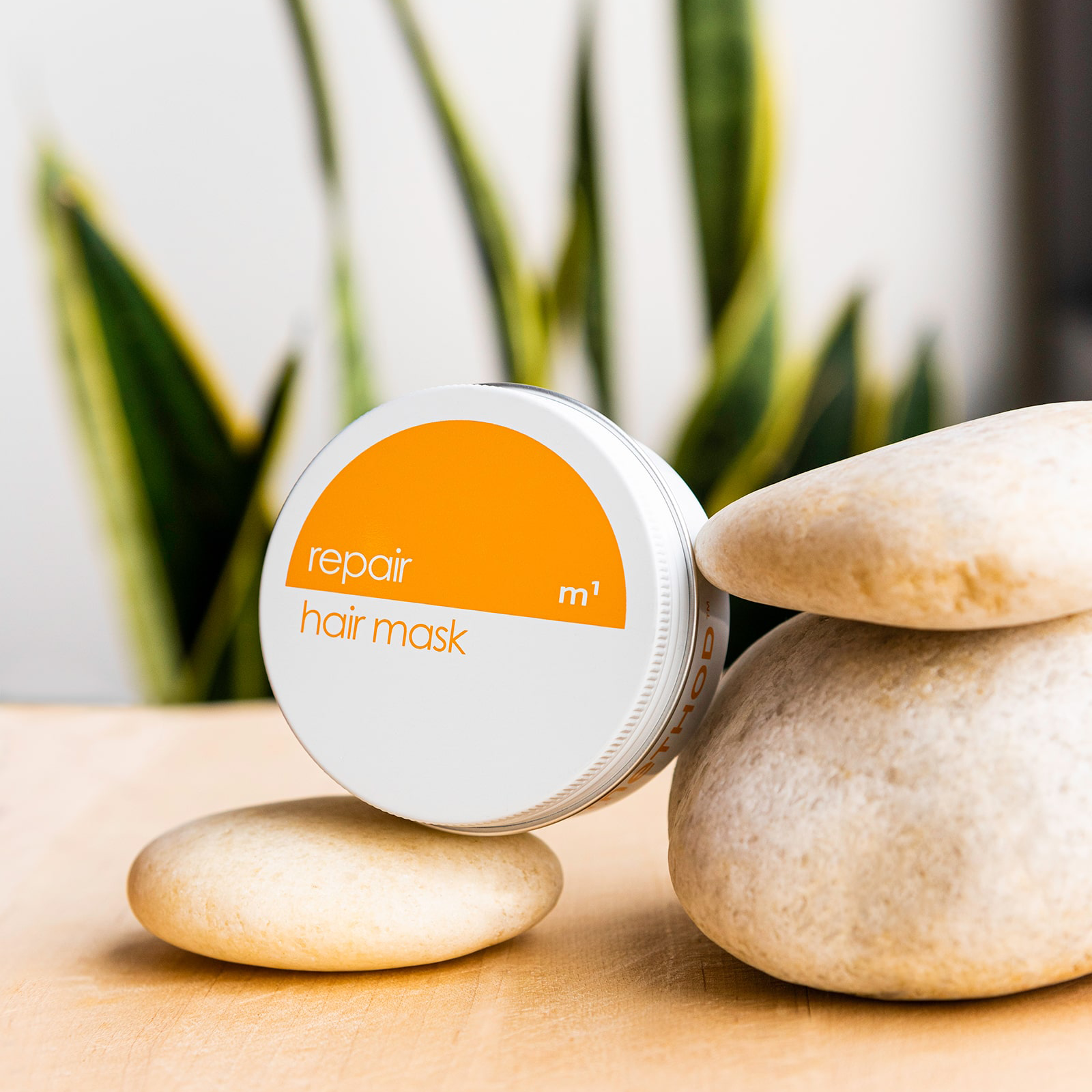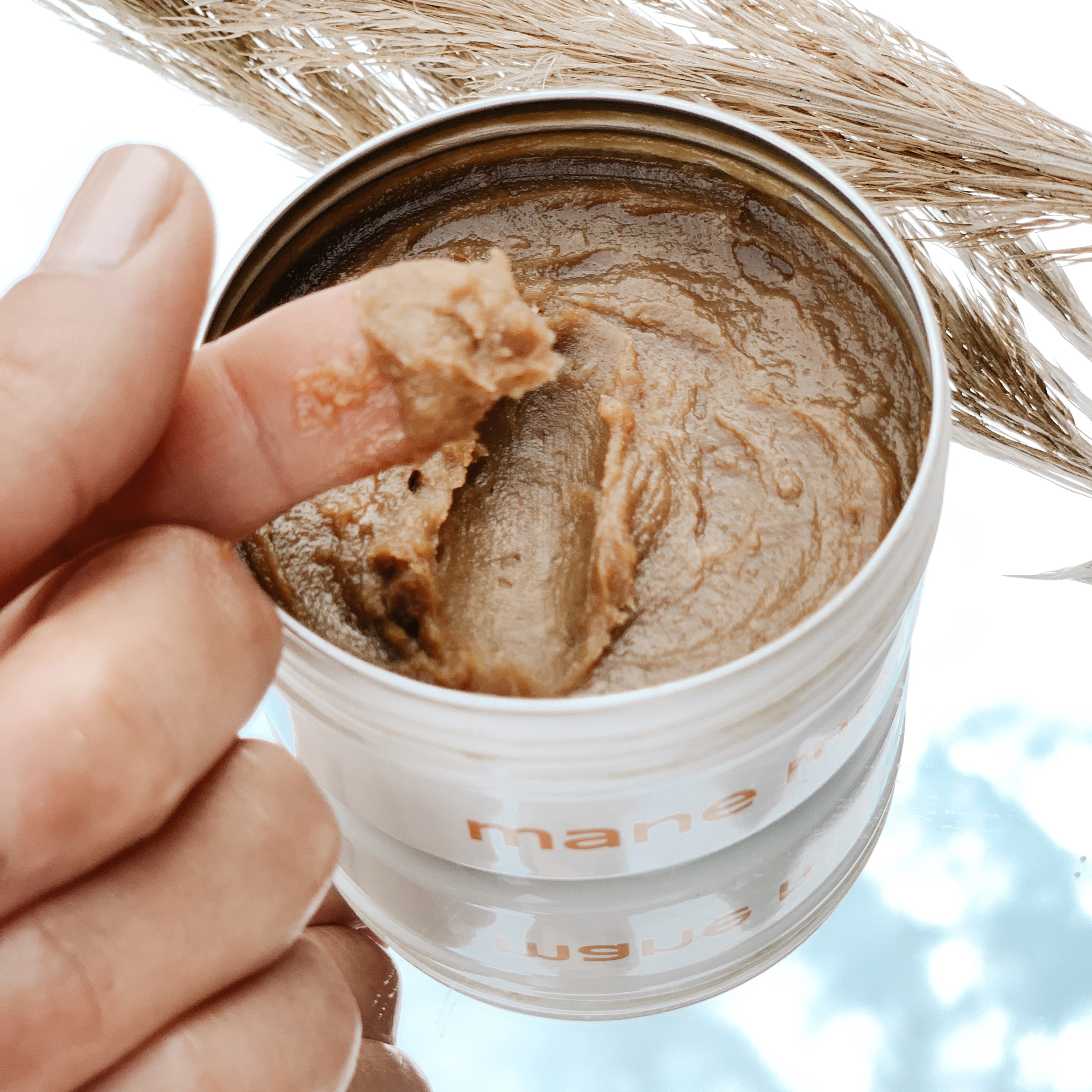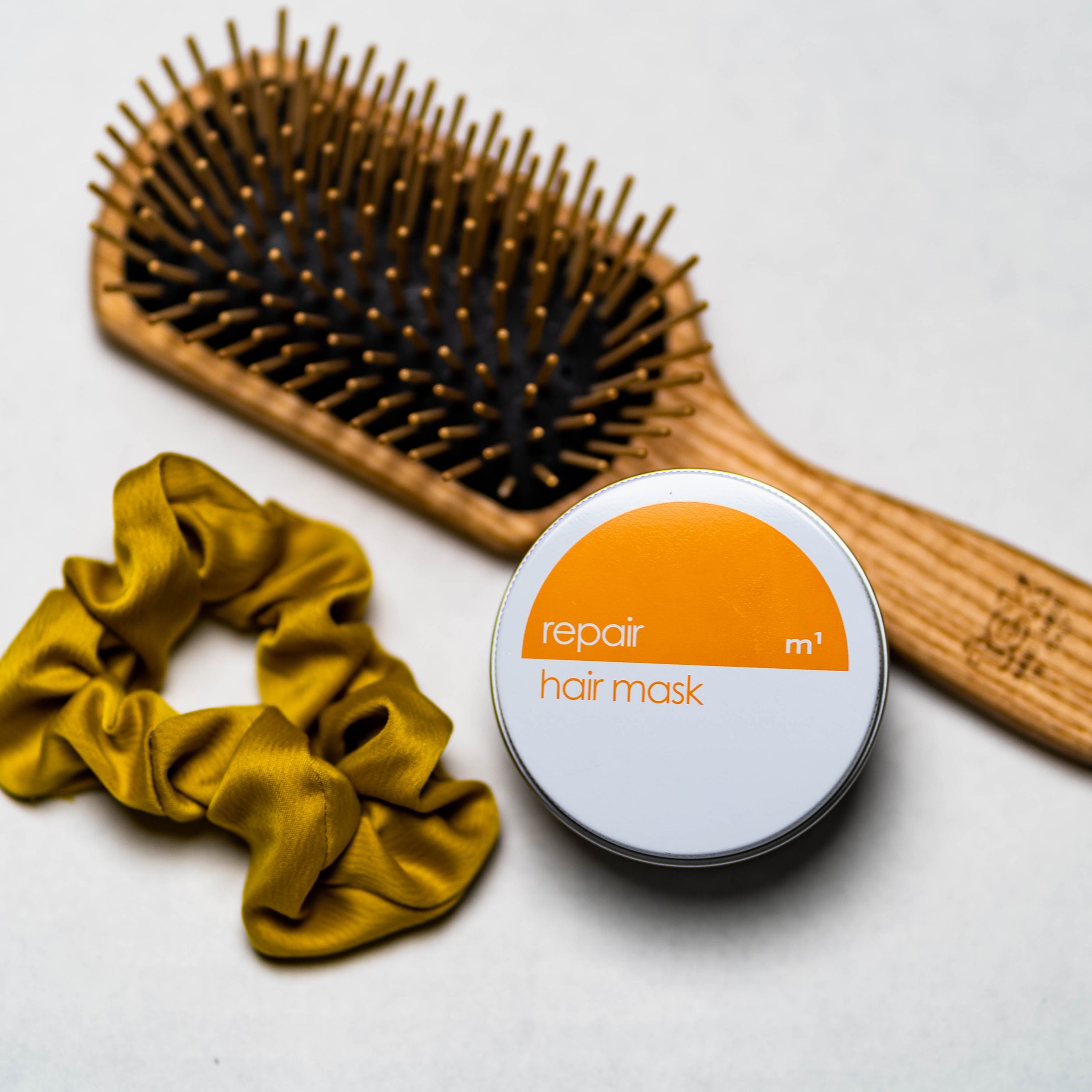 Description
FAQ's
Shipping
Ingredients
Intensive pre-poo hair mask designed to prevent further damage and retain hair growth.
Our all-natural formula of Batana Oil & Castor Oil works to repair damaged hair, boost moisture, add body, and control frizz.
Size: 3.4 oz.
How to Use:
A little goes a long way, scoop your desired amount of the mask and melt it between your fingertips until it becomes a smooth oil.


Distribute the mask from root to tips of the hair, massaging it into the scalp to combat dry, flaky skin.


Leave on for at least 30 mins or overnight for best results, then wash out with shampoo and warm water & style!
Ingredients:
Batana Oil strengthens your strands, rebuilding the hair's cuticle for added volume, preventing hair breakage while aiding in premature greying of hair.
Castor Oil supplies nutrients to the hair follicles, clearing dandruff, nourishing roots to promote hair growth.
Both ingredients create instant hydration your hair has been lacking. Our motto is to give you a product with high-performance ingredients for effective results.
 Ingredients: Batana oil (Elaeis Oleifera), Castor Oil (Ricinus Communis), Vanilla, and Sweet Orange essential oils. 
Key Benefits:
Restores dry, brittle hair
Reconstructs the hair cuticle and improves the natural texture of the hair
Thickens hair and boosts volume
Improves hair elasticity; less breakage
Nourishes the hair for better manageability
Revitalizes hair quality and luster; less frizz
Protects hair from UV damage and helps prevent grey hair
Repairs damaged color-treated hair  
Antimicrobial properties protect hair from environmental stressors.
Excellent for high-porosity curly hair and color-treated hair
How often should I use the Repair Hair Mask?
We suggest masking anywhere between once a week to once a month. 
Will the Repair Hair Mask make my hair oily?
If you have thin hair or are prone to an oily scalp, apply the mask from mid-length to ends, avoiding the scalp and targeting the driest parts of the hair. If your scalp is on the dryer side, you can rub it into the scalp for extra hydration. A little goes a long way, start with a pea sized scoop and go from there. 
When is the best time to mask?
Our Repair Hair Mask is a pre-poo mask. Meaning you apply it to dry, dirty hair before washing it out with shampoo. We recommend applying our mask at least a half hour before your shower and for best results, apply it before bed, leave-in overnight, and wash it out in the morning. 
Is the Repair Hair Mask safe to use on colored hair?
Yes, our mask is completely safe to use on colored hair and won't tint your hair at all. In fact it was designed to counteract the damage & loss of hydration that is common with bleached or colored treated hair. 
What's the benefit to the towel pillow cover?
The towel pillow cover is perfect for anyone who washes their hair in the evening and goes to bed with wet hair. But it is the perfect pairing to our Repair Hair Mask. When leaving our mask on overnight, just slip this pillowcase over your pillow to absorb any excess oil that may rub off on your pillow.
Please allow 2-3 business days for your order to be processed and shipped. Once your order ships, you will receive a shipment confirmation with your tracking information. For any items that are defective, damaged or wrongly shipped, please contact us within 48 hours of receiving your order. We will also send you further instructions on how you will receive a replacement. 
Please note: if you need to change the shipping address to your order, you need to notify us before your order ships. Shipping addresses in transit cannot be altered.
Email with subject line Damaged/Defective -hello@manemethod.co
When standard shipping is selected, we will ship your order via USPS. Typical transit times are usually between 2-4 business days depending on the destination. We encourage you to track your order once we email you a shipping confirmation. 
We offer expedited shipping through FedEx. We do our best to ensure the timely delivery of all orders, however orders typically do not ship the same day.  When selecting expediting overnight shipping, please bear in mind that we are only provided with an estimated delivery date from our carriers. On a rare occasion, these packages can arrive outside of the estimated timeframe.
INGREDIENTS: BATANA OIL (ELAEIS OLEIFERA), CASTOR OIL (RICINUS COMMUNIS), & VANILLA, SWEET ORANGE ESSENTIAL OILS (LESS THAN .01%)
I want to love it
The did notice the product did make my hair soft after the first wash, I only wash my hair 1x a week and have used it 2x so far. But the issue I have is getting the oil out during wash. The first time I noticed when I was drying my hair that it was still very oily and not as whispy and flowy as usual but very stiff so I rewashed my hair, going into the second use I made sure to wash and lather my hair extra well and double shampoo in the shower
It was not as stiff this time but my hair was still pretty heavy and didn't have the fresh blowout flowy look I always have after wash day.
Best hair mask!
I've used this mask in the past when my hair had gotten really dry and it made a huge difference in my hair and brought back its shine. Just ordered again as my hair feels dry from dying it. Excited to use it again! Would HIGHLY recommend to all ❤️
Miracle Mask
This mask is unbelievable. It has seriously saved my hair. I leave it on at least 24 hours and then shampoo twice. My hair is so much softer, less frizzy, and looks so much healthier. Thank you, Stella ❤️❤️
Unhappy w product
I was not happy with the results of this product . My hair just felt oily after and not hydrated
The smell is amazing
I'm sucker for warm and sweet scents. It is subtle in this product but checks every box. Moisturizing and left my mane with a heck of a shine. I will definitely reach for this product again.